April 26, 2022
Marcum Wealth Expands to Nashville with Addition of New Advisor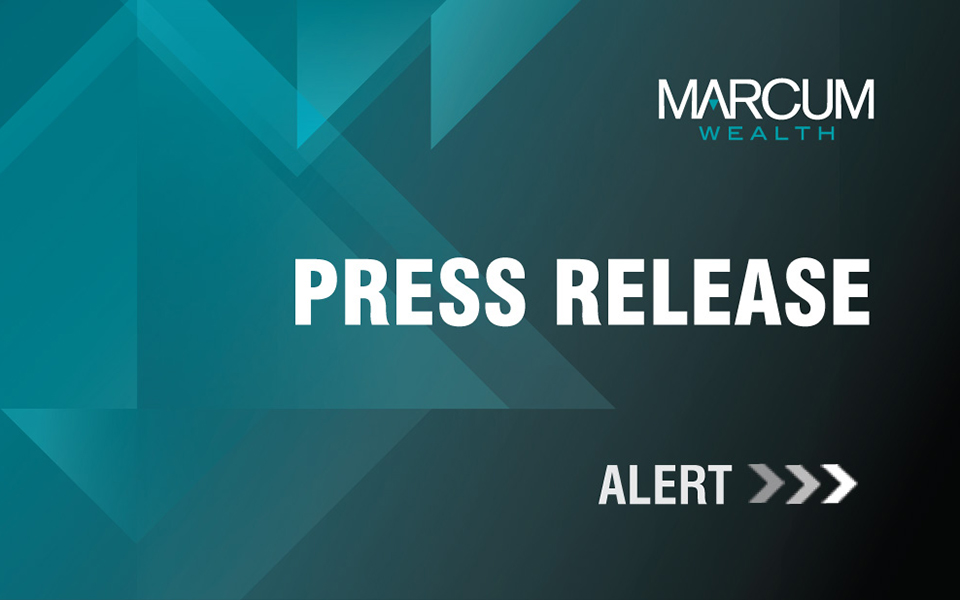 Cleveland, OH (April 26, 2022) – Marcum Wealth, LLC ("Marcum Wealth") announced today that it has added Garett Sorensen, CFP®, MBA to its team of advisors. Based in Nashville, Tennessee, Sorensen is transitioning his clients to Marcum Wealth and establishing the company's presence in the Volunteer State.
Garrett brings over his professional experience of developing and nurturing client relationships and managing the delivery of wealth management solutions to mostly veterans and their families. Garrett himself served nearly ten years on active duty in the U.S. Army, with one tour in Afghanistan during 2010. He continues to serve in the Tennessee National Guard and serves his community through advisory boards and prison outreach.
Garrett also hosts a Podcast called "Operation: Veteran Finance" where he shares his knowledge to help the military community with their financial mission. This podcast is available on all major platforms and will be Marcum Wealth's first source of on-demand financial education.
"I am excited to be able to plant the Marcum Wealth flag in Nashville and help clients in that market become an effective CEO of their money", says Todd Healy, Chief Operating Officer at Marcum Wealth, who also works out of the Nashville office. "We are always in constant search of new talent to grow the business nationally and Garrett was the perfect fit."
"As part of the team, I am excited to be able to expand the financial opportunities and plans to my business owners and clients in Nashville," said Sorensen. "With the support of Marcum Wealth, I look forward to continuing to focus on the success of my clients and extending the new suite of premier services available to them."
This is Marcum Wealth's sixth transaction since predecessor firm Aurum Wealth joined the Marcum brand in September 2020.  Financial terms were not disclosed.
ABOUT MARCUM WEALTH
Marcum Wealth is a one-stop financial planning and investment advisor providing multidisciplined resources, a customized roadmap and time-tested processes to empower clients to achieve their life-long and legacy goals. Affiliated with the Marcum Group, the firm collaborates with experts in complementary disciplines to support clients in crossing their financial finish lines.